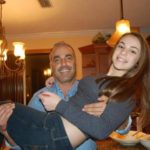 Please join us at the BB&T Center in Sunrise, home of the Florida Panthers!
Show hours to be announced..
This is what our classic car community is ALL about. On Sunday, January 20th, 2019 our special community band together as one to show support and strength to the foundation named in Meadow's memory. ALL south Florida car show DJ's will be present and will perform in addition to LIVE bands and goodwill. 100% of all money collected will go to the fund. We call on all clubs, cool and classic car owners, and spectators of such events to join us for this one time blockbuster event. Many of the south Florida car show promoters will join together this day and work towards a successful event in honor of Meadow, and the other victims of that tragic day. Trophies donated by Autogeek.com. MORE DETAILS TO FOLLOW.
Live Entertainment Confirmed:
Spanky and Dino