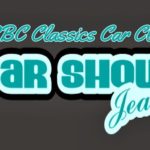 A fantastic day is planned, as you are invited to participate in the first car show event at Coral Lakes. Car Show Jean hosts a free registration show at the community center located at 12751 El Clair Ranch Road in Boynton Beach, Fl. The program will also feature the Huey Helicopter. (Huey is a combat Vietnam Veteran with over 1,977 hous of service with the Warlords B Company/123rd Avn Bn, 23rd Inf Div Chu Lai, 433 hours with the 1st Air Cav, Alaska,and the 147th Assault Support Helicopter Company formally of Vung Tau, Vietnam). Vietnam veteran reunion with two Chinook companies from Vietnam 1966-73 with families.
Show hours are 10am till 2pm, Rockin Rich Bedford MC/DJ, 50/50 raffle, food trucks, TWO cash prizes and ten trophies. FREE REGISTRATION.
Located in North parking lot- easy directions: Fla Turnpike to Atlantic Ave, go east to El Clair Ranch Rd turn north at light, approximately 3 miles on your left side.
For More Info Contact Car Show Jean Lopane 561.704.0669- Don't miss this show! Flier posted soon…