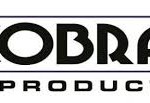 Be in the show field on Sunday, August 6th for the Dream Car Classic, hosted by Cobra Joe Productions. This special edition of the show brings the Velocity Channels "Lokar Car Show" back to the shaded streets of Hollywood Blvd. Show engineers will film an edition that will once again be featured on the Velocity Network for the whole country to see. You may even be asked to be interviewed for the show with your ride. Space will fill quickly. First 150 cars receive a Mardi Gras Casino gift bag, and Florida Panther mascot Stanley C. Panther along with children's face painting for the young ones.
The link above is last years Lokar Car Show at the Cobra Joe Productions "Dream Car Classic" DON'T miss the show! Top awards, shade, shopping, restaurants and full bars. DJ/MC Rockin Rich Bedford.
To PRE-REGISTER and more info; CALL Cobra Joe Productions (954) 825-1027.