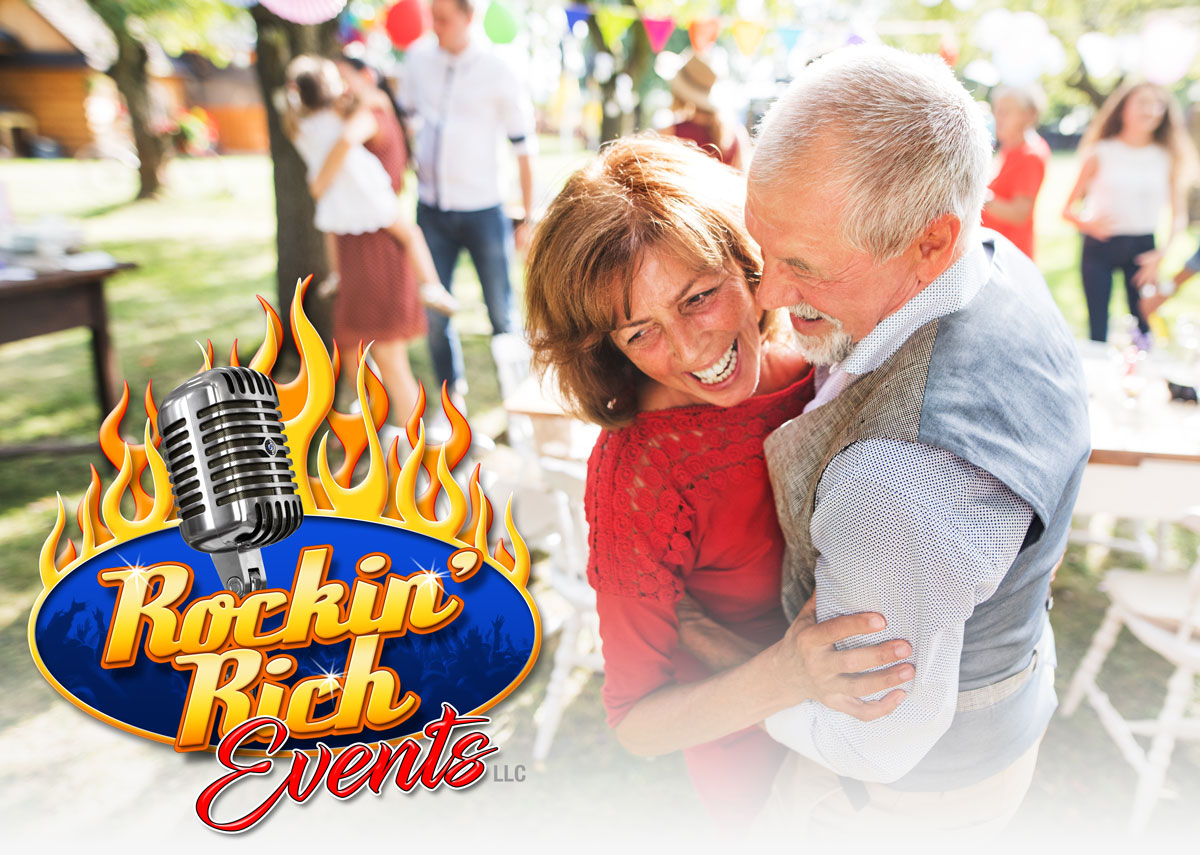 Book us for your Reunion, Wedding or Special Event!
It's time for your high school reunion, a big party is coming up or maybe you are getting married! These are the time for celebration, and those special events in your life should be trusted to someone who has hosted successful programs for three decades.
It is with great pleasure DJ Rockin Rich Bedford announces that he has decided to start accepting these gigs for the first time! If you know Rich, you'll know his passion is with the music of the 1950's through the 1980's, and if you fit that "party demographic", then it's time to hit the dance floor and celebrate your memories.
Rich is your "Master of Ceremonies" and engages all guests to enjoy the party, or even share some time on the mic with him. You usually see him behind the podium playing tunes, but that is left to another professional so that Rich can actively be "out front" as your host.
Using modern technology, sound and lighting… The party is ON! You can even choose to incorporate a professionally attended photo booth with props to keep those memories forever.
Rich and company can travel for long distance events, and if a tuxedo, suit or just a "Rock and Roll 50's Sock Hop" with jeans and a white t-shirt is the plan, you're covered. From the car show field, to the host DJ on Rollback Radio, to your personal party MC… Let's get this party started!
Your consultation is free, check for availability by calling 954.675.8679.
---
Weekly Cruise Ins
Send an email to Rich for consideration to include your event here. RockinRich.net reserves right to edit any submitted info, or to disqualify any entry for any reason, or no reason at all.
---
Weather
Car Show Sites
Here are a few great sites to find info on all the car shows that are going on. It is imperative that you check a variety of car show listing websites. If you want to know where ALL car shows are at, it is highly recommended that you search ALL websites. Be informed, and don't miss out on some great events!