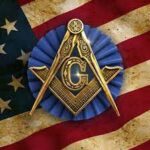 Make plans for the second annual classic car and truck show at the Landmark Lodge 383 in Deltona, Florida. Portions of the proceeds to benefit the "Boys and Girls Club Deltona & Pine Ridge FFA", local youth groups, children's homes, and other charities and community events by Landmark Lodge.
Registration open from 8 – 9:30am, show hours 10a – 1:30p with trophies at 1pm. There will be a 50/50 raffle, door prizes, and food and beverage will be available. Pre-registration is $15, day of show is $20. SCAN THE QR CODE on the flier for early registration (register by scanning QR code by September 24th & receive a free dash plaque). USE THE QR CODE for learning how to become a sponsor.
DJ/MC Rockin' Rich Bedford
MORE INFO CALL Tim Kennedy 386.789.8440, or Len Morreale 407.401.3876.