Pack up the car and head for the Ranch! There's plenty to do, or do nothing at all! With a new record of 555 registered vehicles the River Ranch Rod Run continues to be one of the biggest and best shows of the year in Florida. OPEN EVENT for rods, custom, classic, street machine, and modern muscle.
HOSTED BY Rich and Linda Martin of the Sunshine State Rodding News.
$100 Cash Drawing from pre-registered entrants
Friday night Welcome Party with a movie including free popcorn and soda next to the DJ
Dash Plaques to the first 550 participants
Swap Meet
T-Shirts, Door Prizes, etc
Hard Luck Award-Long Distance-Club Participation Award
(NO judging – NO trophies)
Friday Night
3pm – 9pm Registration–7pm – 9pm Movie and Cash Giveaways
CUT OFF BOTTOM OF FLIER AND SEND IN WITH YOUR PAYMENT AND SAVE $$$
Saturday
9am – 1pm registration for car show
9am – 4pm Car Show & Swap Meet
RIVER RANCH OFFERS: Rodeo, Horseback Riding, Pony Rides, Hayrides, Restaurants and Shops, Cart Rentals, Tennis, Fishing, Bike Rentals, Swimming, Boat Rentals, Golf, Rock Climbing, Zip Line, and more! THE BEST CAR SHOW FOR THE ENTIRE FAMILY!
Room for motorhomes, travel trailers, camping also available.
ACCOMMODATIONS AVAILABLE: Lodge Suite, Lodge Guestroom, DELUXE Lodge Suite, 1 & 2 bedroom cabins, 1 & 2 bedroom cottages, Glamping, Rail Cars, Luxury tee pees.
MAKE YOUR RESERVATION NOW USING CODE #62-289 FOR THE RIVER RANCH ROD RUN for the discount until 12/27/2023
CALL RIVER RANCH FOR ACCOMODATIONS 1-877-502-7058
CALL RICH OR LINDA MARTIN FOR CAR SHOW INFO 954-587-5485 or 954-309-1514.
DJ/MC Rockin Rich Bedford–Remote Sound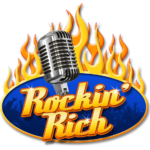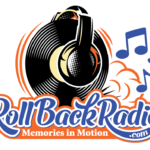 DJ Scott the Music Man.